Calgary

Calgary is a city in the province of Alberta, Canada. As of the 2011 census, the City of Calgary had a population of 1,096,833, making it the largest city in Alberta, and the third-largest municipality in Canada.


English language schools in Calgary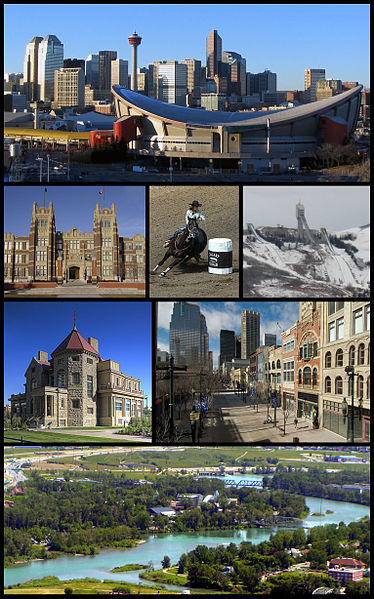 Calgary Climate

Calgary has cold, dry, but highly variable winters and moderately warm summers. The climate is greatly influenced by the city's elevation and proximity to the Rocky Mountains.  Average daytime high temperatures in  range from 24 °C in late July to −3 °C in mid-January.

Calgary is among the sunniest in Canada, with just over 332 days of sun. Most of the precipitation occurs from May to August, with June averaging the most monthly rainfall.

English language schools in Calgary
Prices in Calgary

Accommodation
As in every large city the rent wildly varies so it is betters to check on craigslist and other sites the rent you would be paying.

Transportation
Calgary Transit fares
Have you lived in this city as a foreign student?
Do you have any tips for living and studying in this city? Share it!
Follow @LearnEnglishCan on Twitter, (almost) everything about studying English in Canada and not only.