Toronto
Toronto s the largest city in Canada and the provincial capital of Ontario. It is located in Southern Ontario on the northwestern shore of Lake Ontario. The city has 2.6 million residents, according to the 2011 Census, and it is currently the fifth most populous city in North America.  Toronto is one of the world's most diverse cities by percentage of non-native-born residents, with about 49% of the population born outside Canada.
English language schools in Toronto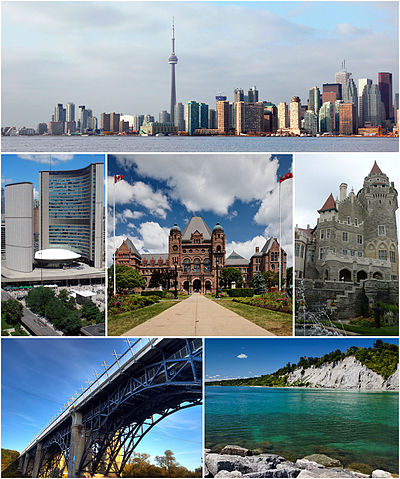 Toronto Climate

Toronto's climate on the whole is on the cool side and variable conditions can be expected. Winters are still cold and mostly cloudy, at some times snowy and uncomfortably windy and at other times, damp. At times, severe storms can impact flights into and out of the city, as well as slow down transportation and activities in the city for a day or two.
The city experiences warm and humid summers with an average high of 27°C and a low of 18°C in July/August, with many muggy evenings, but rarely extreme heat.
English language schools in Toronto
Prices in Toronto

Accommodation
As in every large city the rent wildly varies so it is betters to check on craigslist and other sites the rent you would be paying.

Transportation
Fares Toronto Transit Commission.
Have you lived in this city as a foreign student?
Do you have any tips for living and studying in this city? Share it!
Follow @LearnEnglishCan on Twitter, (almost) everything about studying English in Canada and not only.